The most dependable portable toilet delivery company, family owned and operated with combined experience of over 15 years in the portable comfort industry.
A Flush Away is recognized as the area's leading portable toilet delivery company, providing fast, friendly and affordable portable toilet rentals and service. We offer a wide variety of portable restroom and sanitary solutions for any purpose or occasion including:
Portable Toilets & Restroom Trailers for Corporate sites
Portable Toilets for Construction sites
Portable Toilets for Government sites
Portable Toilets and Luxury Restroom Trailers for Weddings
Portable Toilets for Remodeling Projects
Portable Toilets for Festivals
Portable Toilets for Celebrations
Portable Toilets for Parties
Portable Toilets for Sporting Events
Portable Toilets for Emergency Service
Our Current Service Area includes all of Maryland, Washington D.C., Delaware and Northern Virginia. Call us today at 410-780-3587. We look forward to the opportunity to serve you!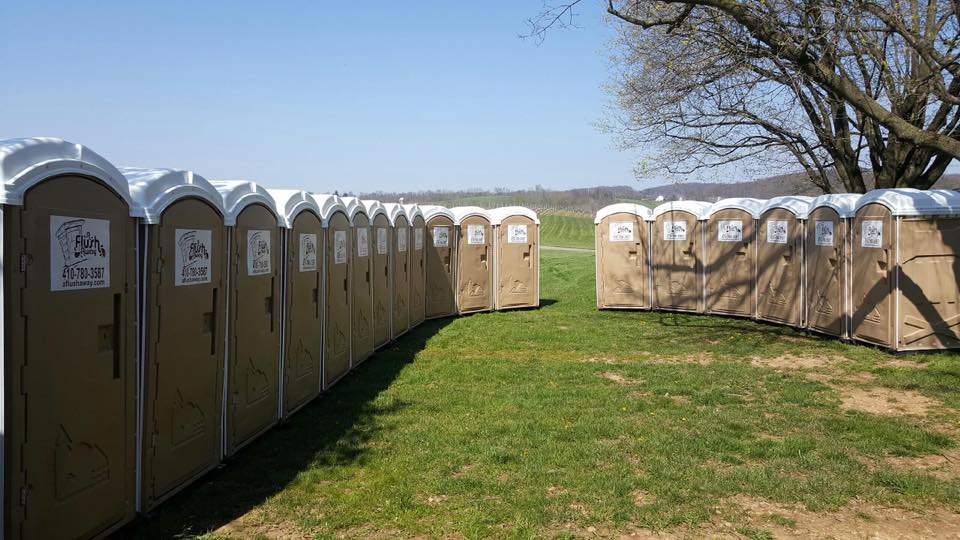 Porta Potty and Restroom Trailer rentals in the Maryland, DC, Delaware and Northern Va region.
Fast, on-time delivery
Friendly Customer Service